I don't know why I have never encountered this problem before but recently I tried to use my Traktor Audio 6 together with Ableton and had a fair share of problems. Basically I couldn't route Ableton's output to anything different then 'Output 1&2' which is the main output at the Audio 6's front side. Everything else could be selected but just didn't take effect (Ableton wasn't even showing any kind of levels).
Same problem on the inputs: I have two turntables attached to the Audio 6 and wanted to use their inputs within a vst-plugin (MsPinky, as you may have guessed) but I just wasn't able to get any signals coming into Ableton.
Of course the settings in Ableton all were correct. The screenshot only shows the output config but the input settings were accordingly.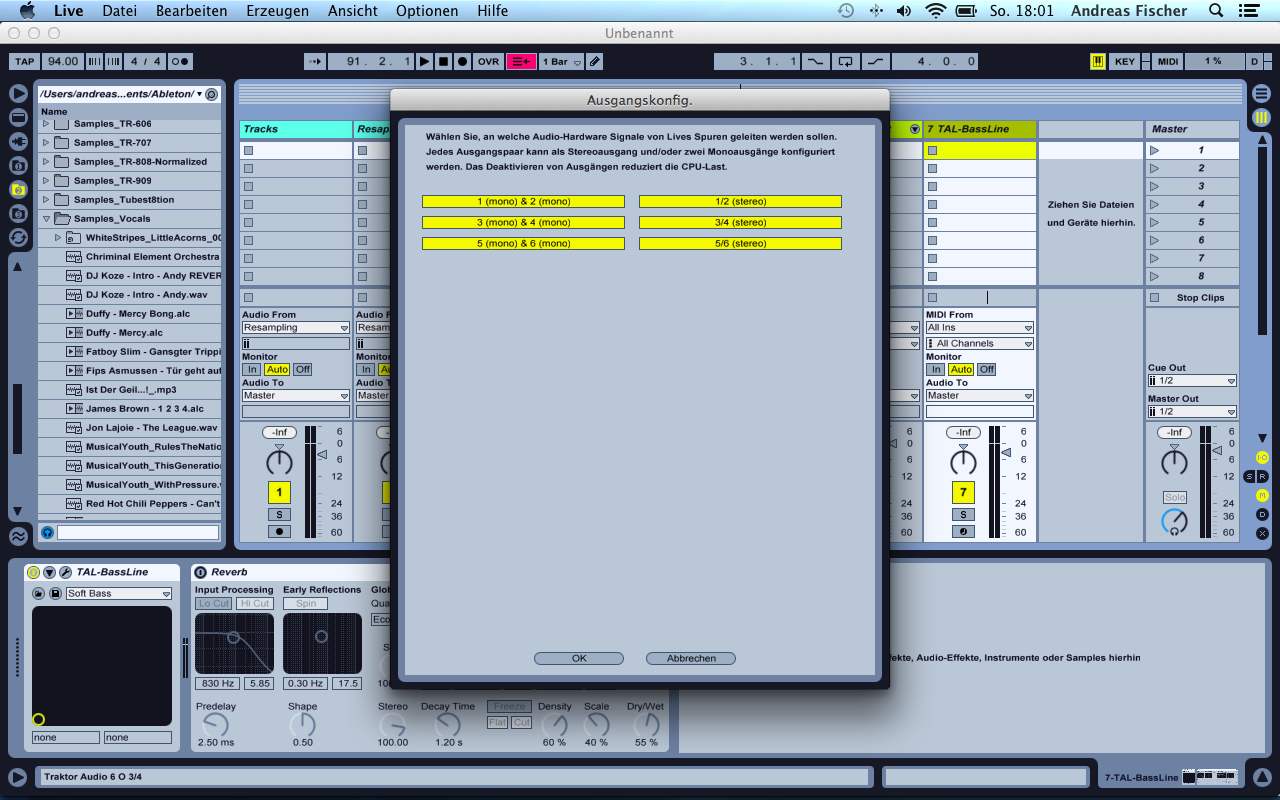 I had a simple clip running on a track and changed the Master Out settings a few times. Whatever I tried it only sent out real music (into my mixing desk) when I selected channel '1/2' for Master out. 3/4 and 5/6 just kept being numb.
The problem behind all this is that the Audio device's input settings for both channels 3/4 and 5/6 was set to 'direct thru'. Meaning: Everything that is connected to the inputs is directly routed to the outputs. The device itself is not able to send audio data to these outputs in this case. Looking at it from a little distance it's something I could have known before because every time I had Traktor Scratch running and attached the Audio 6 to my computer I was presented with a 'direct thru'-configuration for both decks. I had to deactivate this every time I used it.
The solution is simple: Just open up the Audio 6 Control Panel and deactivate the checkbox for 'direct thru'-mode. It's probably a good idea to do this in the 'startup' tab since this changes the device's configuration to behave like this automatically every time you connect it to your computer.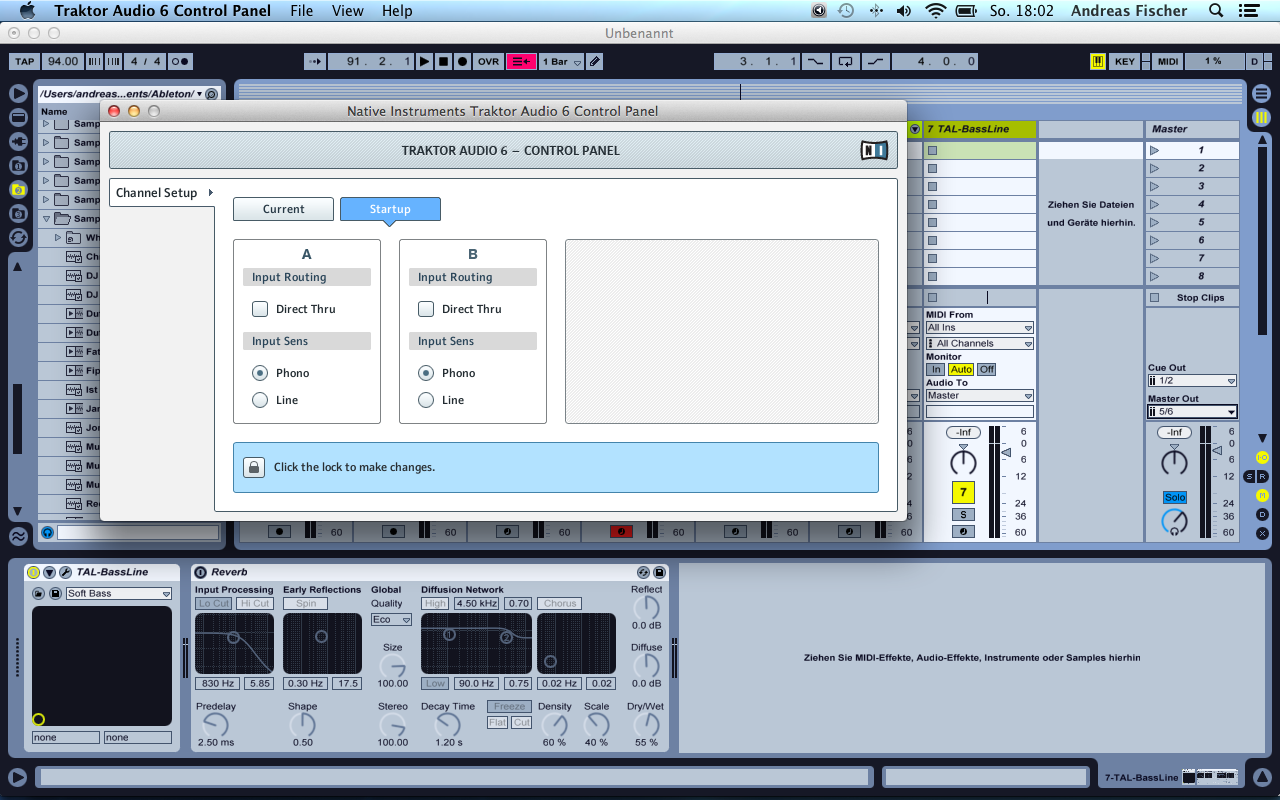 I don't know if it's necessary to do a reboot afterwards. While trying to find this solution I made so many of them I don't know for sure.
Anyways: After making these steps I was able to select every possible input and output combination for my Audio 6 in Ableton – and all of them worked like a charm.