Okay. Next try on projectionmapping. I already experimented with this a while back but didn't come very far.
For now, some well-meaning soul equipped me with a used projector. First Thing: put it in the right Position.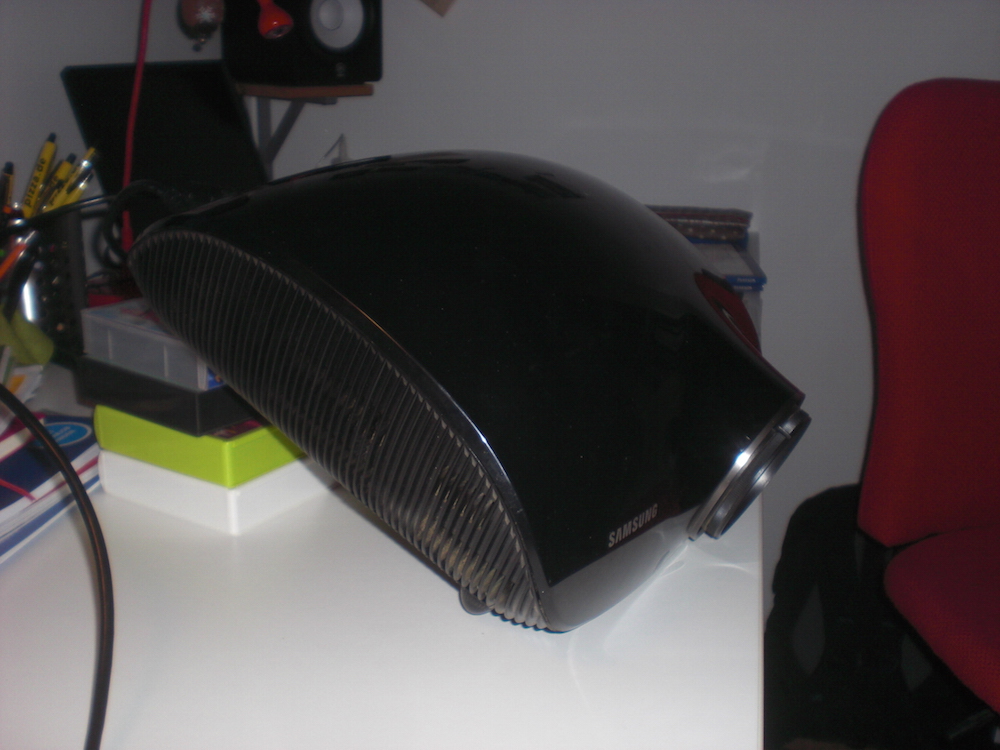 Absolutely safe. there's no problem with this one.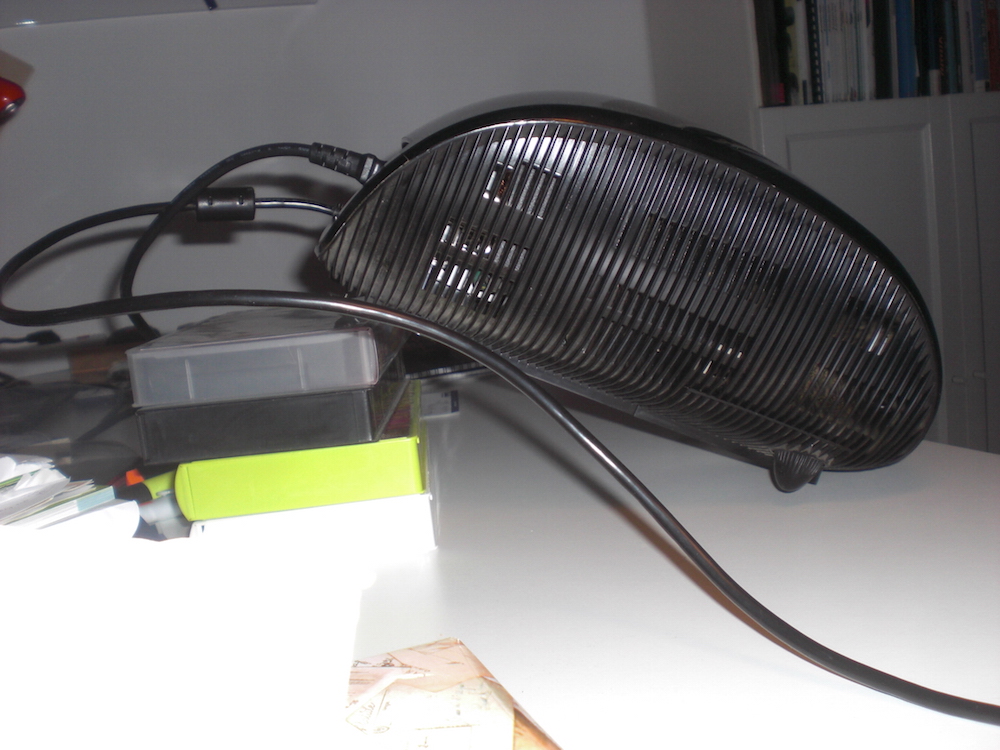 Quick setup. A white cube is that kind of 'Hello world' for projectingmapping. If you look closely you can already see the projected white bars along the edges.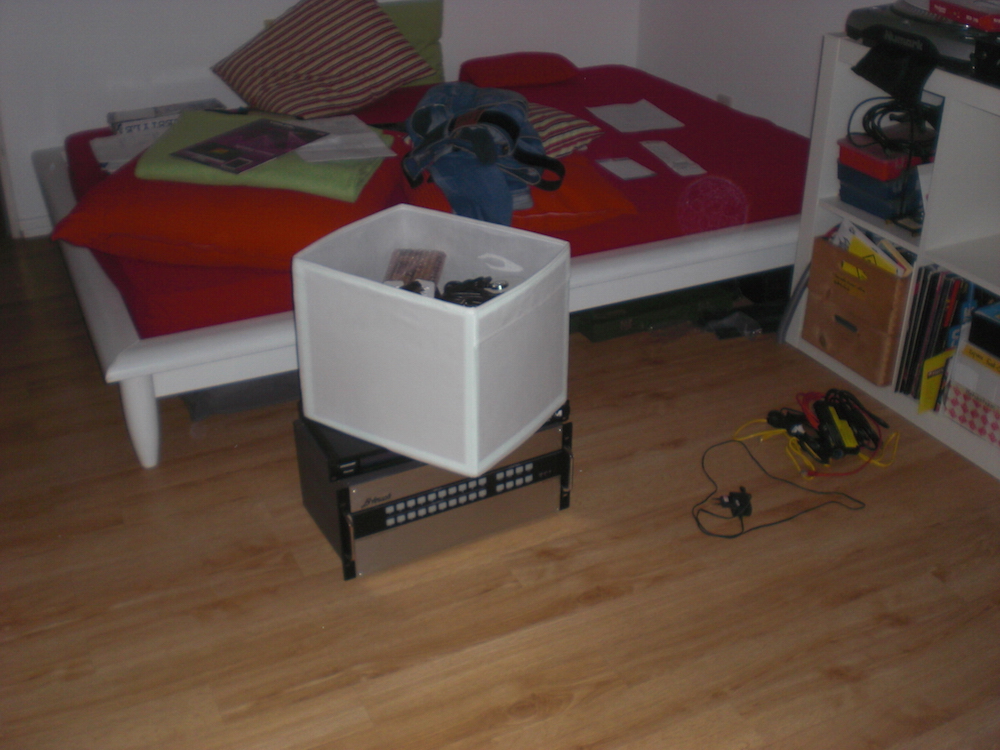 Without the camera's Flash. There's nothing too special about this. These are my first steps in trying to master the fine art of projectionmapping. The imagery is done via VDMX. Two layers with pure white content, each layer's edges positioned according to the edges of the cube. Layer 1 on the left side, layer 2 on the right side. Each layer's Center black square is created with a selfbuilt ISF effect which allows me to quickly draw a rectangular shape from the center with controllable size, opacity and the possibility to control the content's opacity as well. I will publish the effect as soon as I'm confident with it.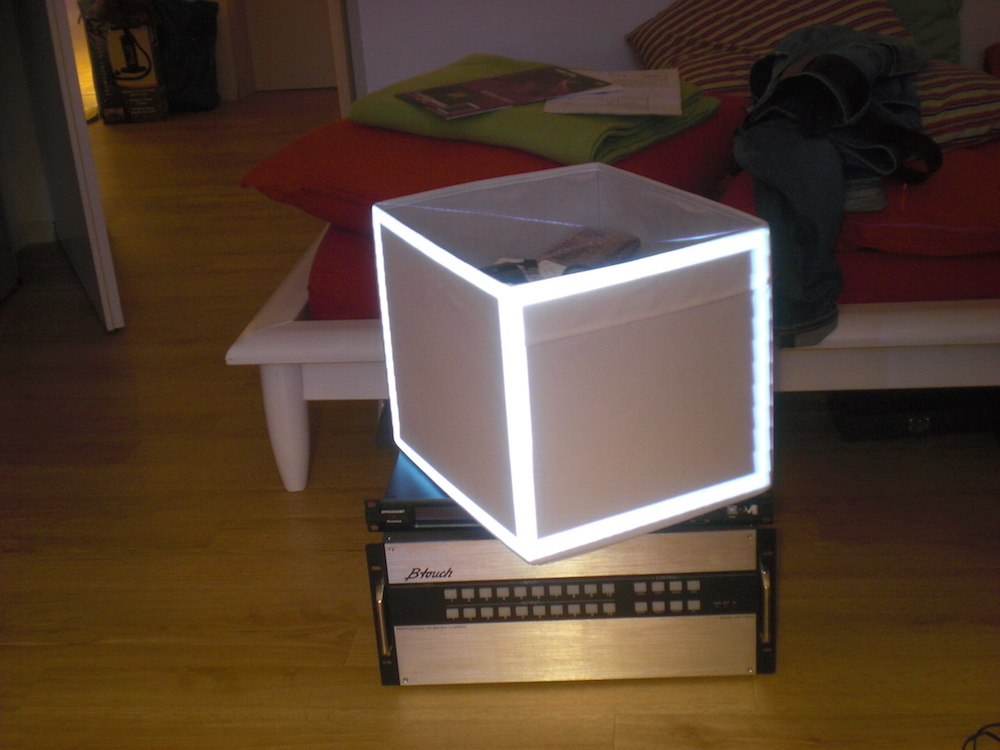 First things I realized: The impression of visuals mapped onto an object heavily relies on the content itself. Everything with distinguishable objects (i.e. snippets from famous movies, faces, dancing people, …) doesn't seem to work, in general.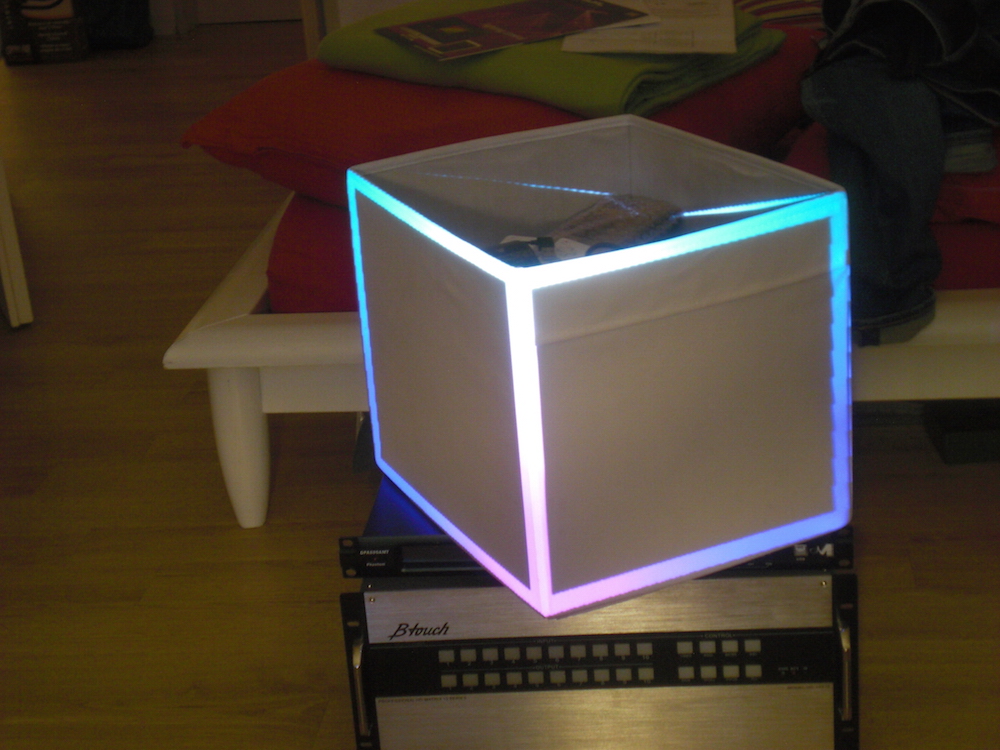 Second thing to realize: even the slightest bit of 'not perfectly straight lines' (the cube is a littel bit bent) makes it necessary to apply some warping. See the top right corner where the visuals 'bleed into' the cube. Unfortunate for me since this surely is one of VDMX's weaknesses. The only solution will be using MadMapper at the moment. Not very favourable since I realized MadMapper already consumes ~16% CPU in idle mode on my machine. We'll see.
My primary goal for now is to establish a reliable workflow. Next steps will probably be creating a mask with GIMP as well as creating a mask based on a photo of the object to be mapped. That might come in very handy.