The Reloop Buddy has 3 potentiometers for dialing in the levels for master volume, cue volume and cue mix. While playing the first set with the controller I realized that the position of those potis is far from perfect and needed some tweaking.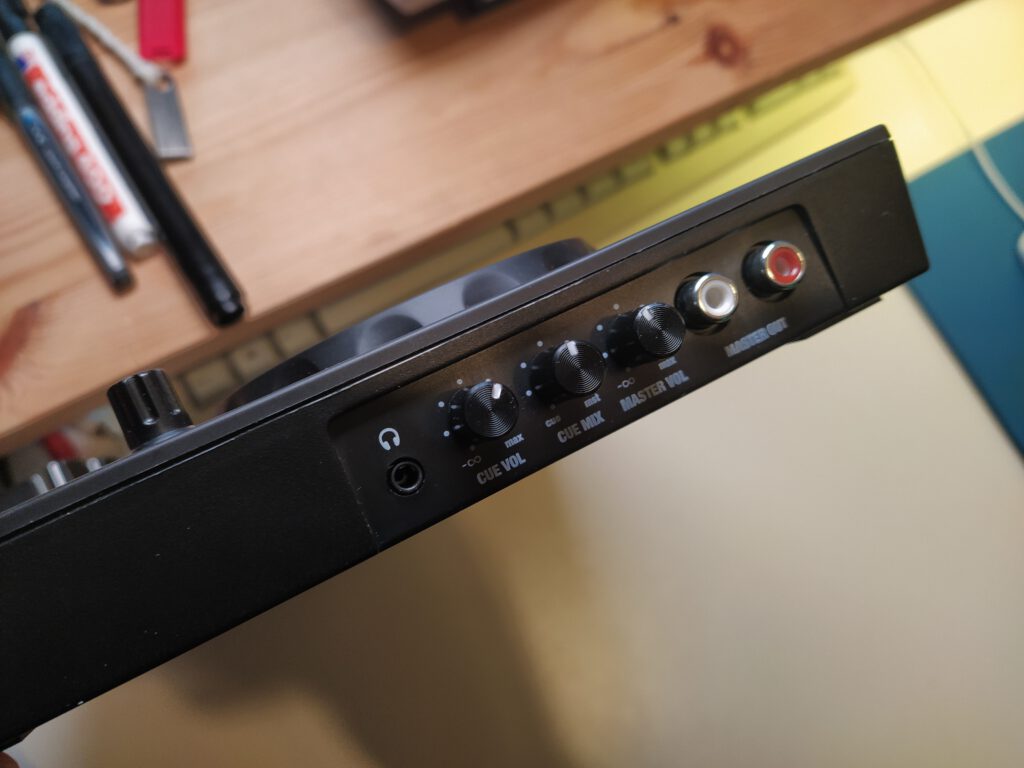 My technique of mixing somehow has me fiddling with the cue mix continuously. Furthermore I try to protect my hearing as good as possible (especially my right ear has some recognizable issue every now and then). That's why it's important for me to have those controls in direct reach.
Since the controller came rather cheap (~200€) there is no hesitation in opening the case and messing around. Things are friendly over here. There are- to my surprise- no hidden screws. Everything is accessible and the case can be opened within seconds. (I cut the sticker before realizing that I simply oversaw some of the screws.)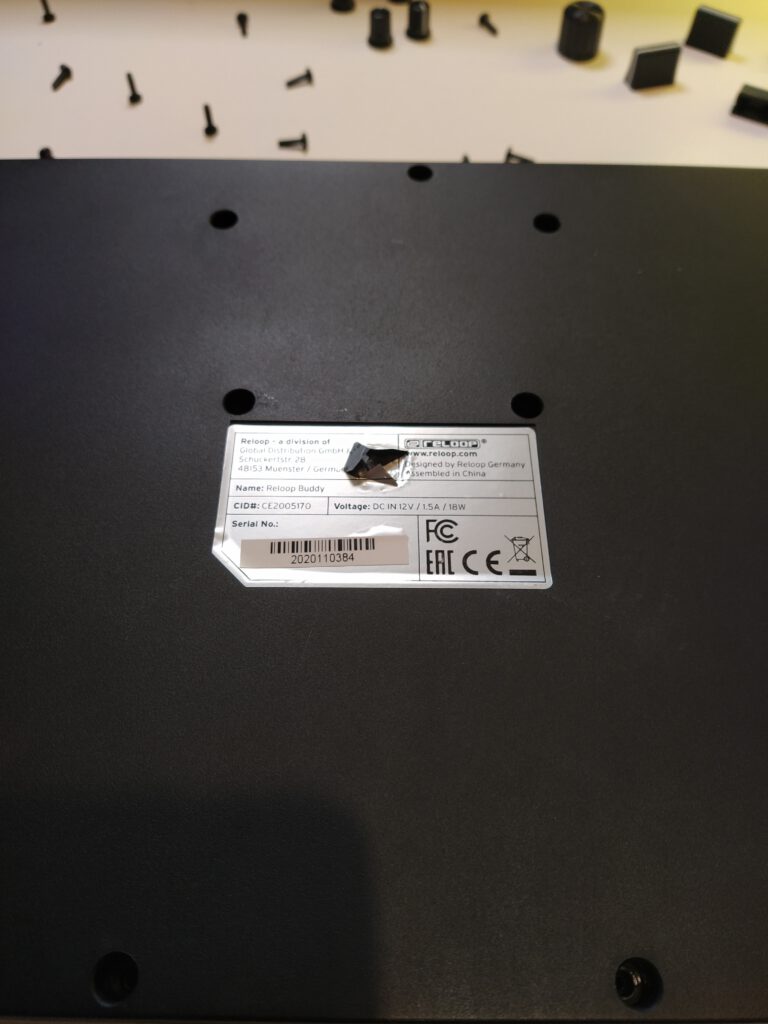 Little to no surprises within. The giant circuit board interconnects the buttons, faders and jowheels. there is just one cable going to the module which houses the USB and audio logic.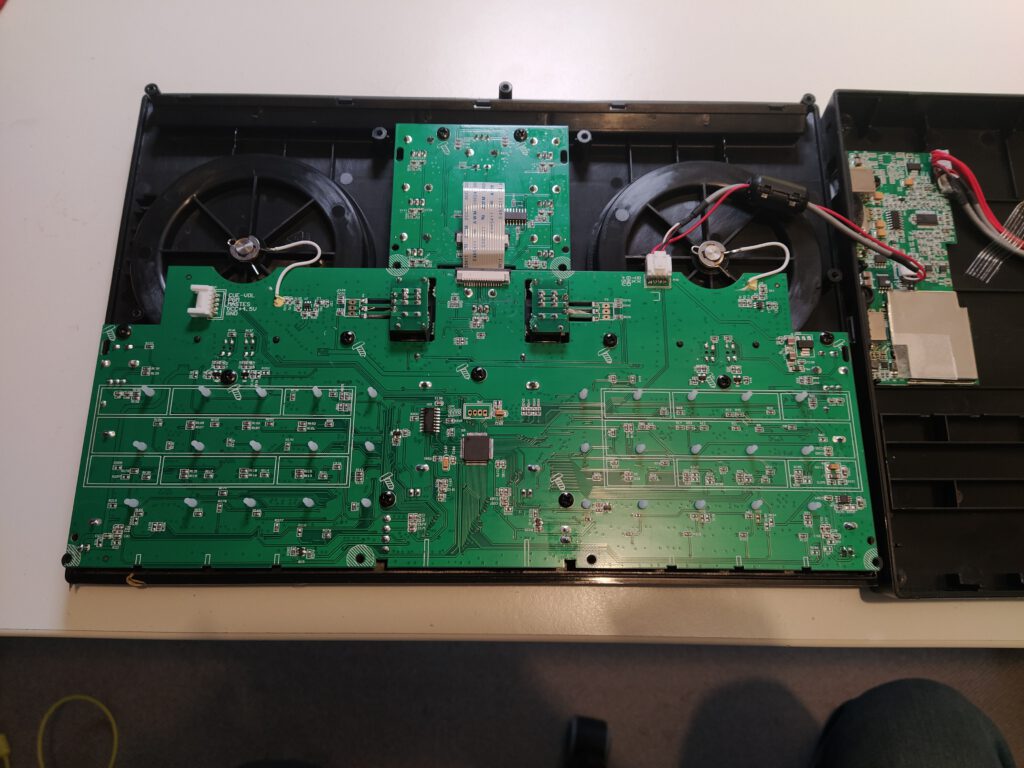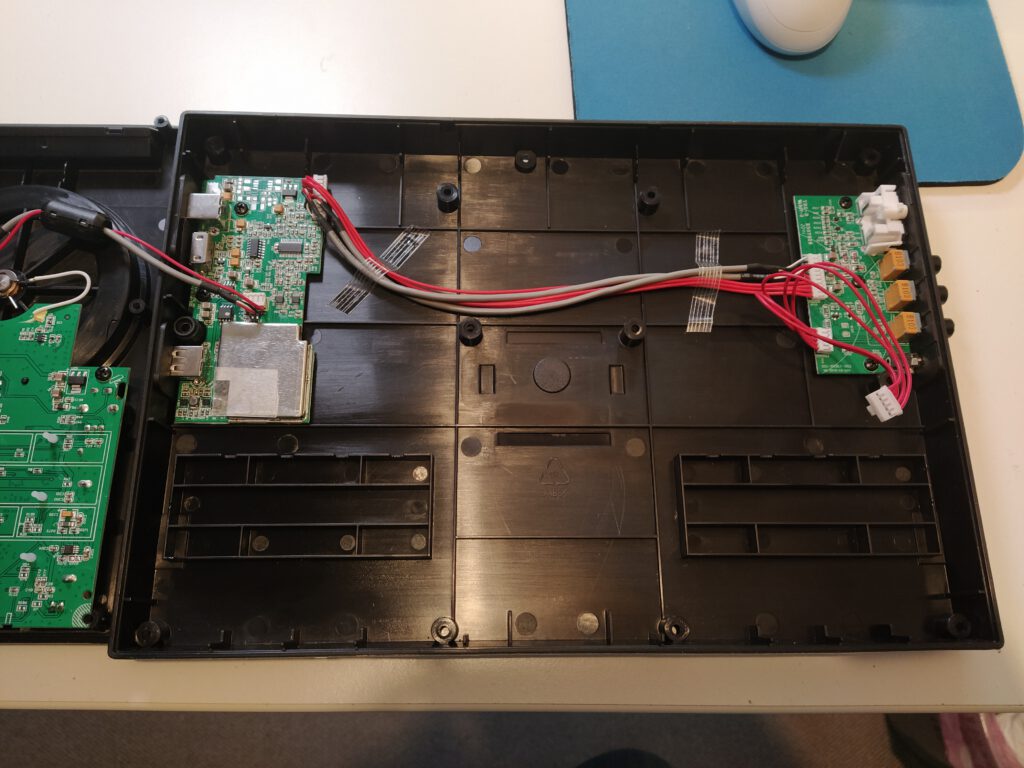 The connection between front panel and the main board has 5V levels and features a labeled connector. Things are really inviting around here. I hooked up an USB-Serial adapter just out of curiousity: It's plain Midi coming from the front panel.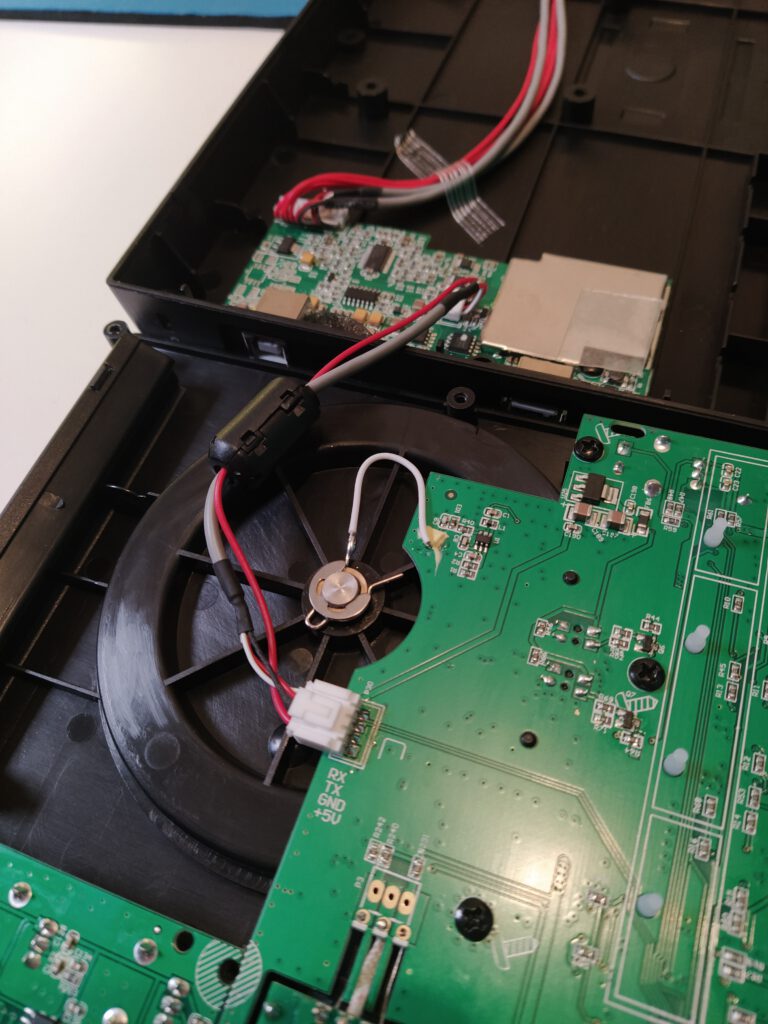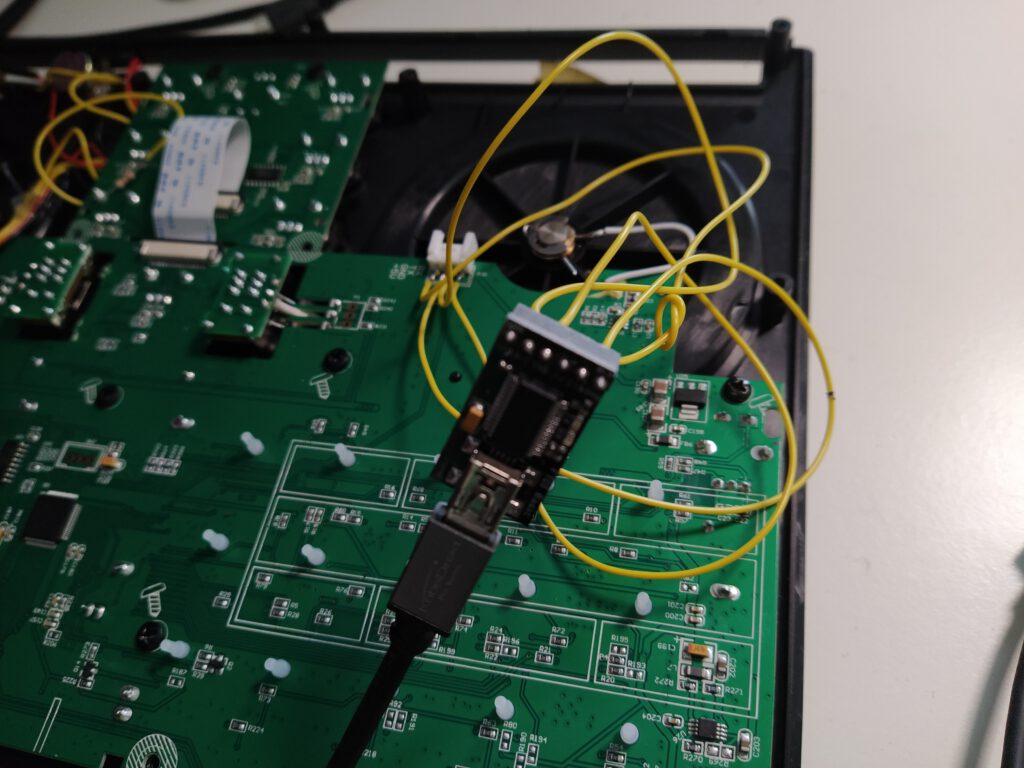 These are the potis I want to relocate. They are simple Midi-controls. They do not affect any volume-level directly.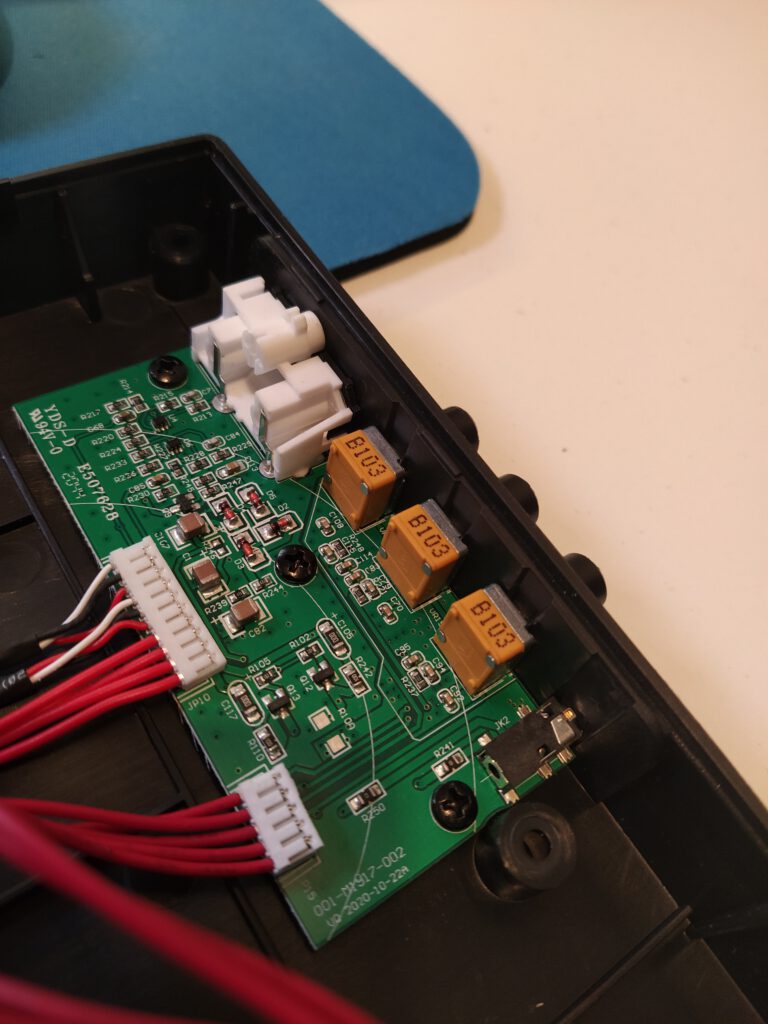 The interconnection between the potentiometers and the front panel is hilariously easy to identify. I completely disconnected the potis and attached two new ones for cue mix and cue volume. Main volume is pulled to ground via a 10k resistor. Right now I do not need that one. If I ever feel the need for another potentiometer I can easily re-wire it,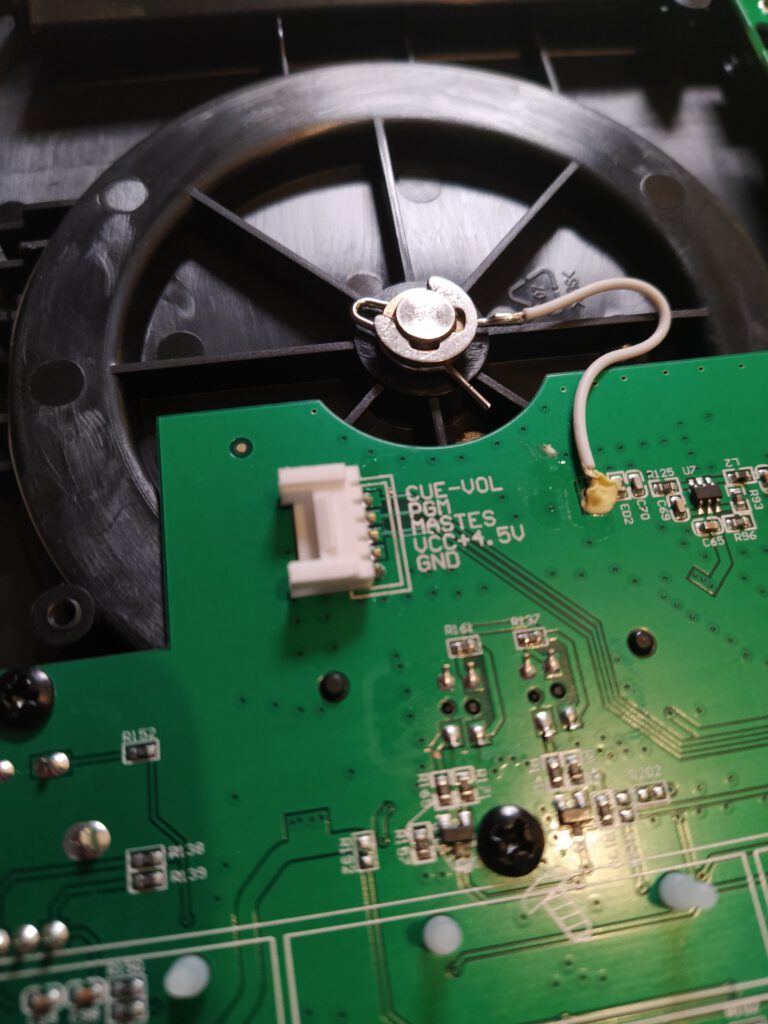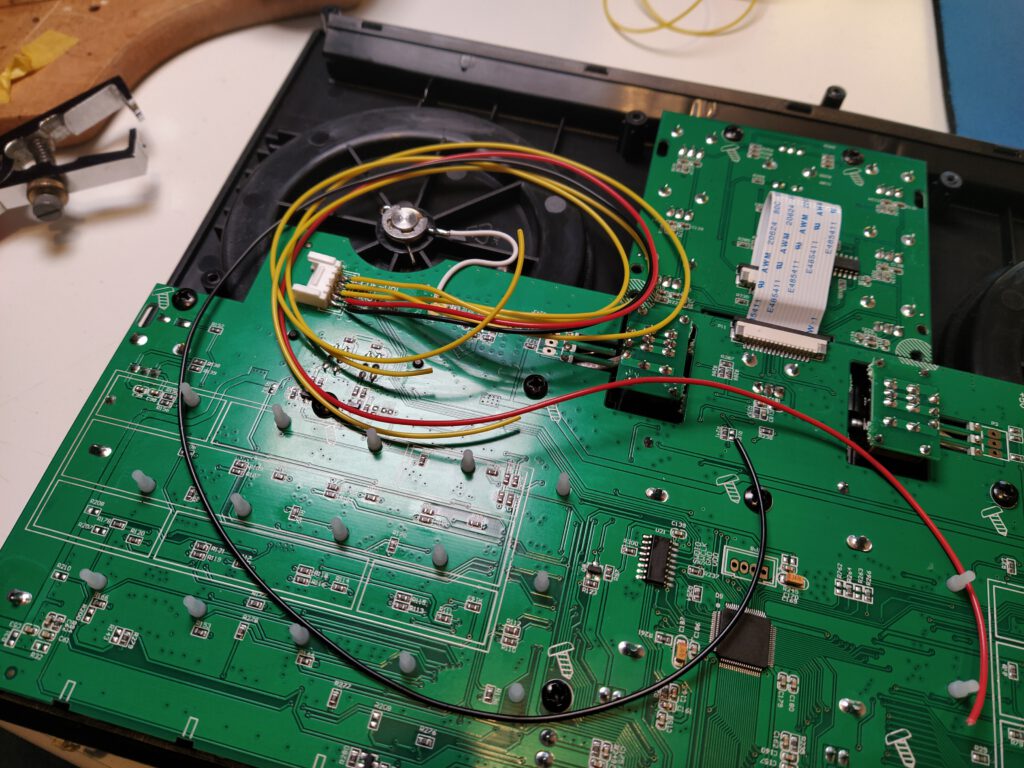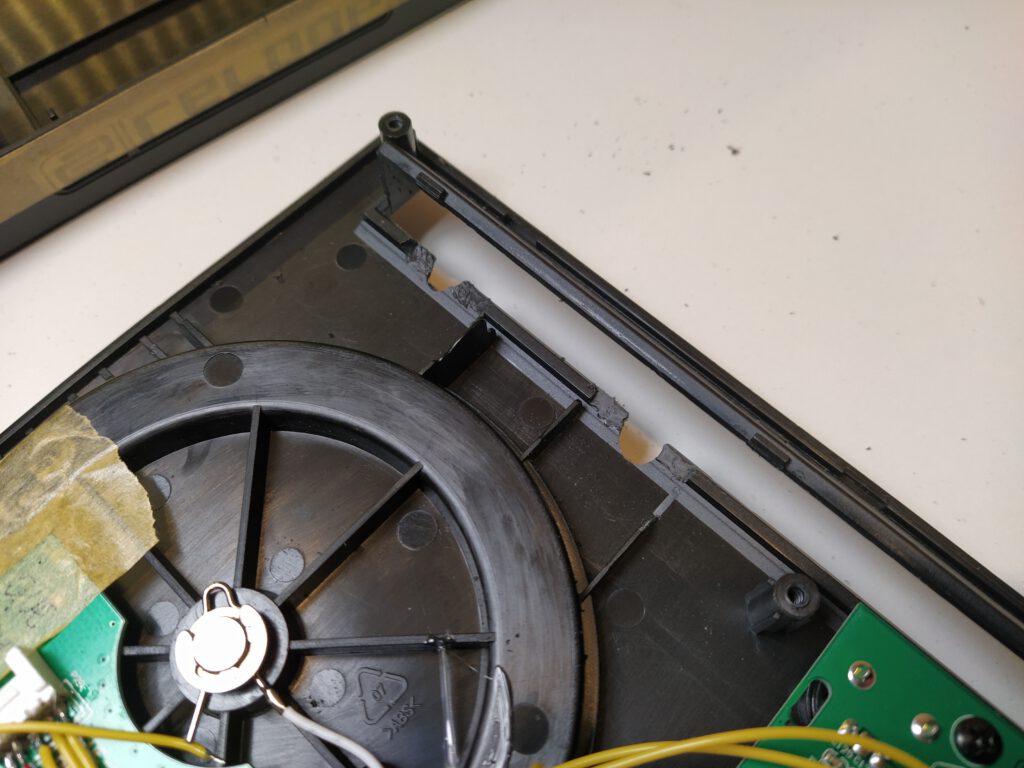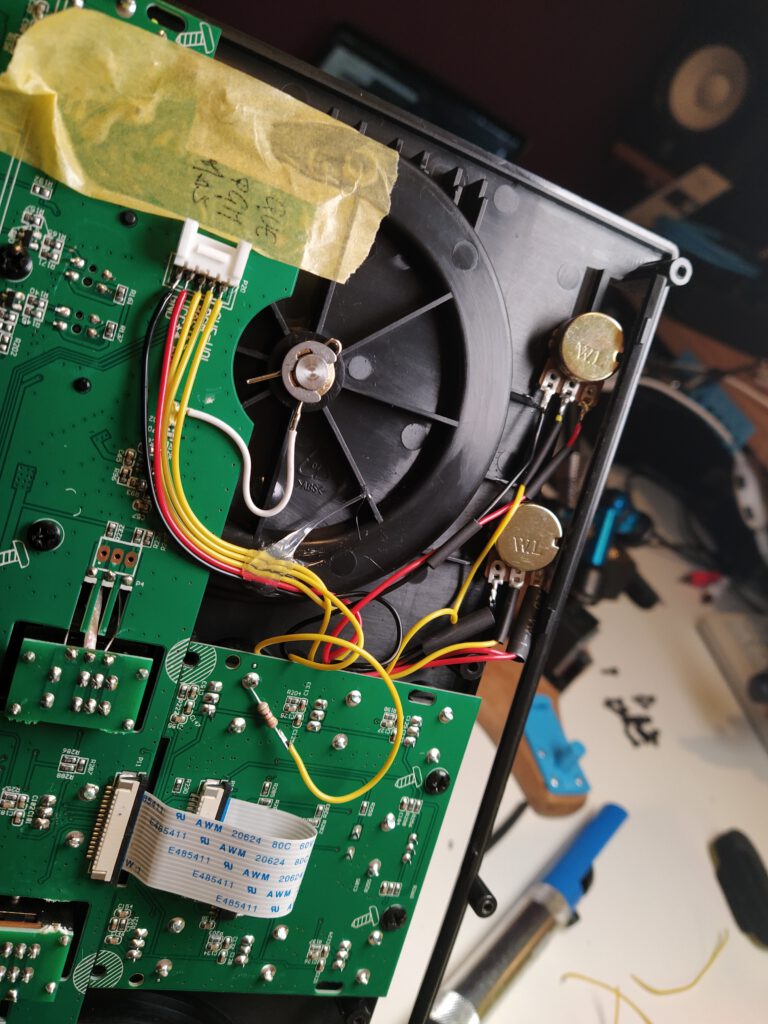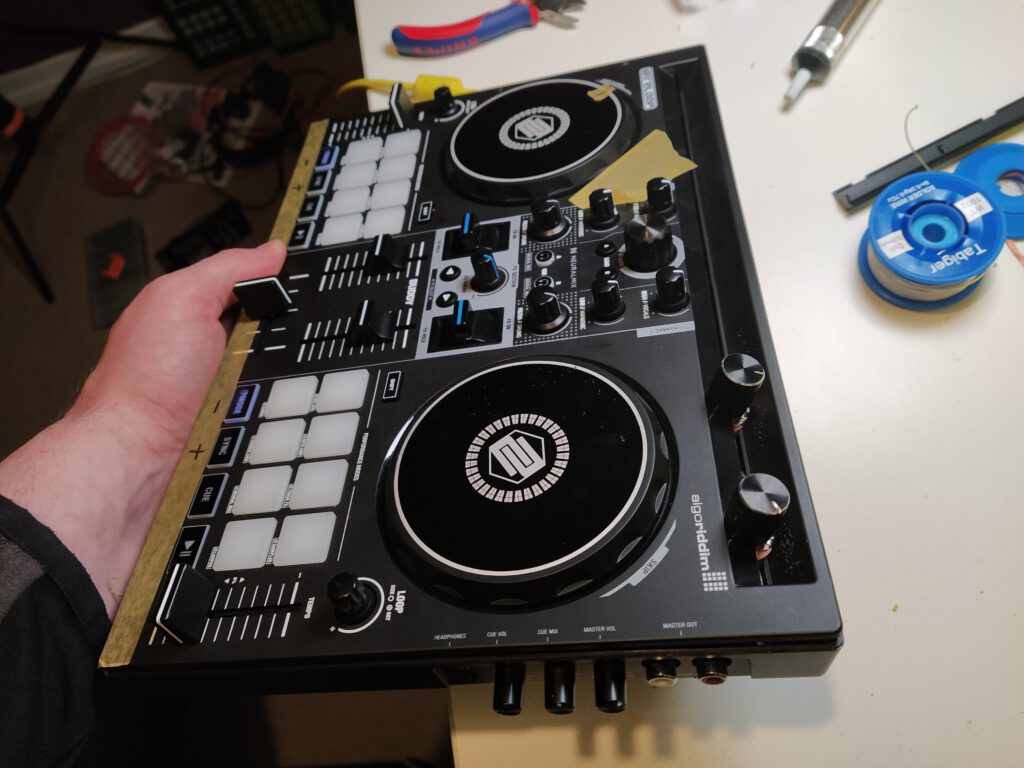 Perfect. I absolutely love it =)